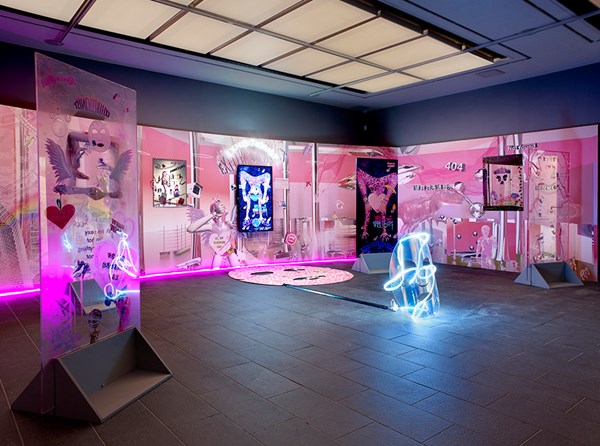 Installation view at Chinternet Ugly at CFCCA 2019. photo by Michael Pollard
I am the fairest one of all – just check my phone: MY Magic Mirror
"Everyone is an artist" – what was an empty encouragement has become the reality of contemporary experience. Art is boundless, timeless. And how does one define beauty?They code the simplest form.
Meitu XiuXiu or MeituPic, a photo editing software for the phone, makes you beautiful. Your best self, etched in code across a black screen. Meitu has unlocked the algorithm, programming beauty, commoditizing it – defining the aesthetics of our time. It has become the self-optimizing palette – blur, enhance, warp me. The Magic Mirror.
The idea of "self" is a construct – through countless encounters and filters of reality, we learn to understand the "self" in us. The self in the self-timer is transformed into self-satisfaction, instantly, and then almost a feeling of self-awareness – um – I am beautiful. Meitu's launching punchline: MEET YOUR BETTER SELF. Instantly! Amazingly! We become our better selves.
But is the picture still you? YOU. The person in the image goes through and beyond, to the cloud. You exist in the mobile photo album and in the cloud that is a set of algorithms designed to keep you confined, defined – to keep you BEAUTIFUL.
Beauty everywhere – an abuse?
Could jokes beat democracy?
A showcase: the self
My body grows hair
Sounds of mosquitos
My sneakers are stuffed in the trunk
——selected text form lecture performance "You are in the desert of the Real, But I am in Beautiful"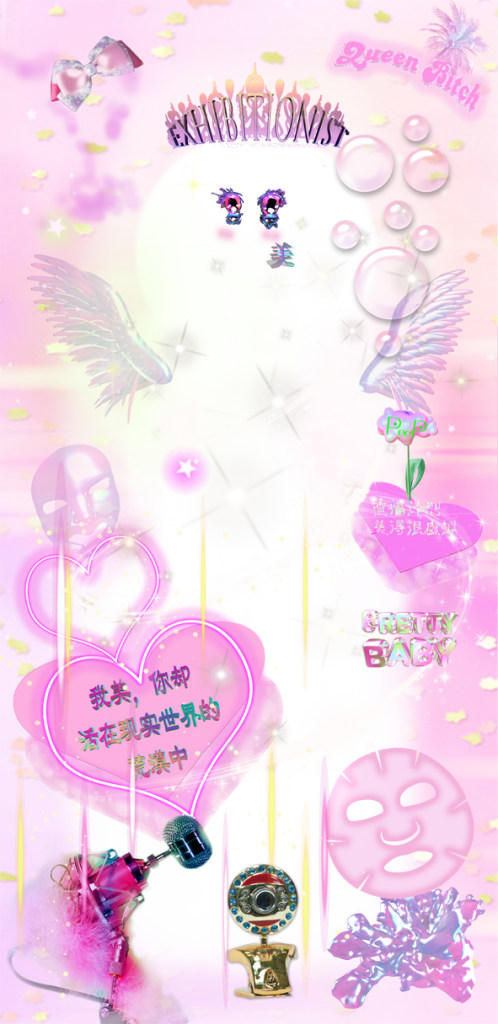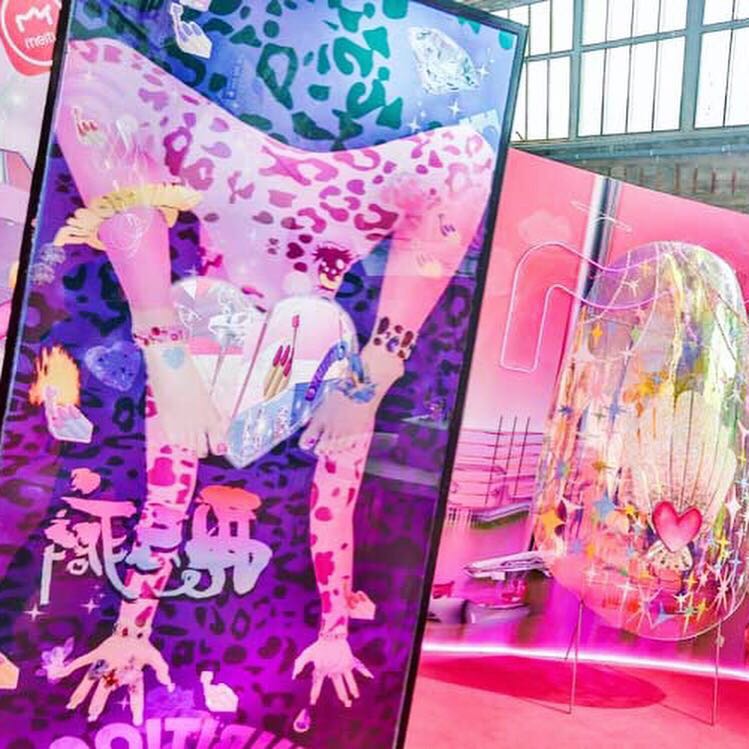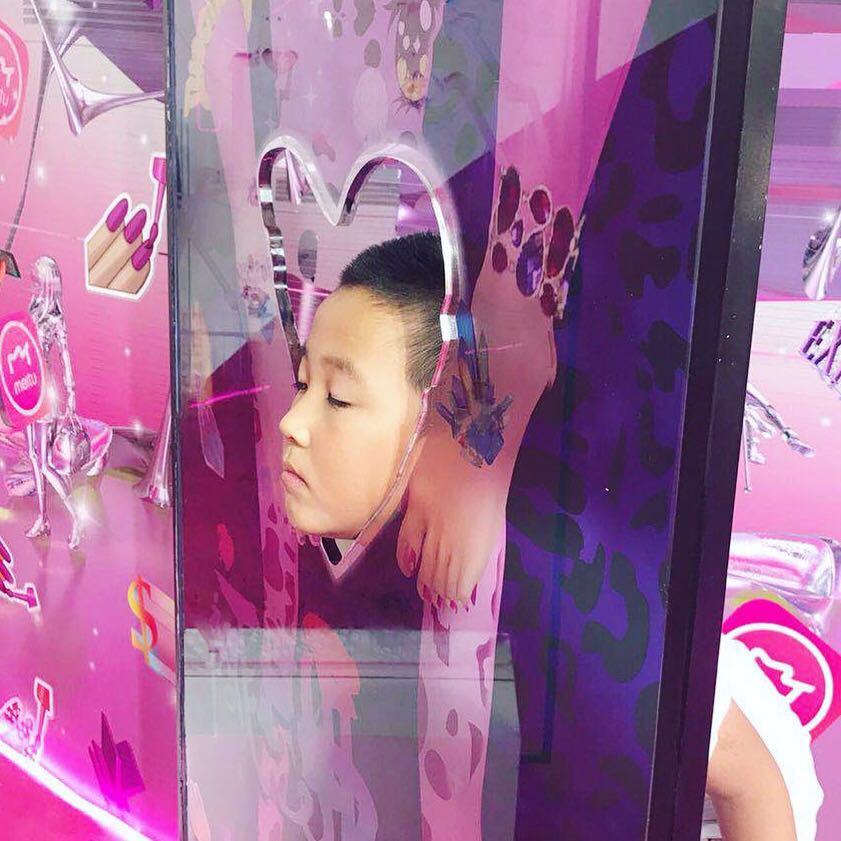 Fan Filters , UV Print on Acrylicboard,180cmx70cm,2018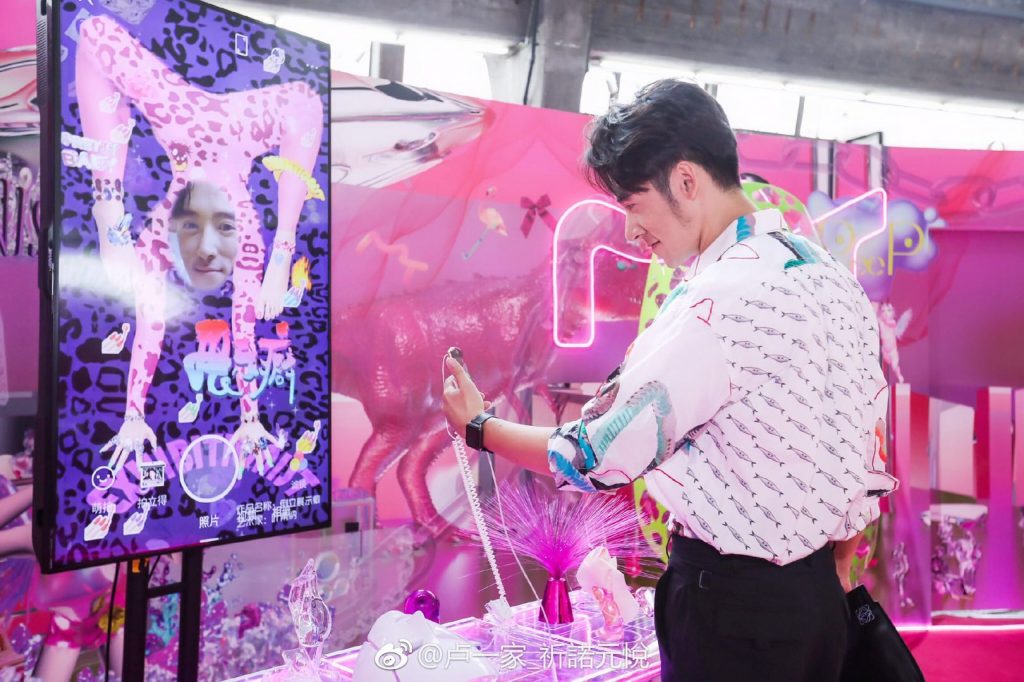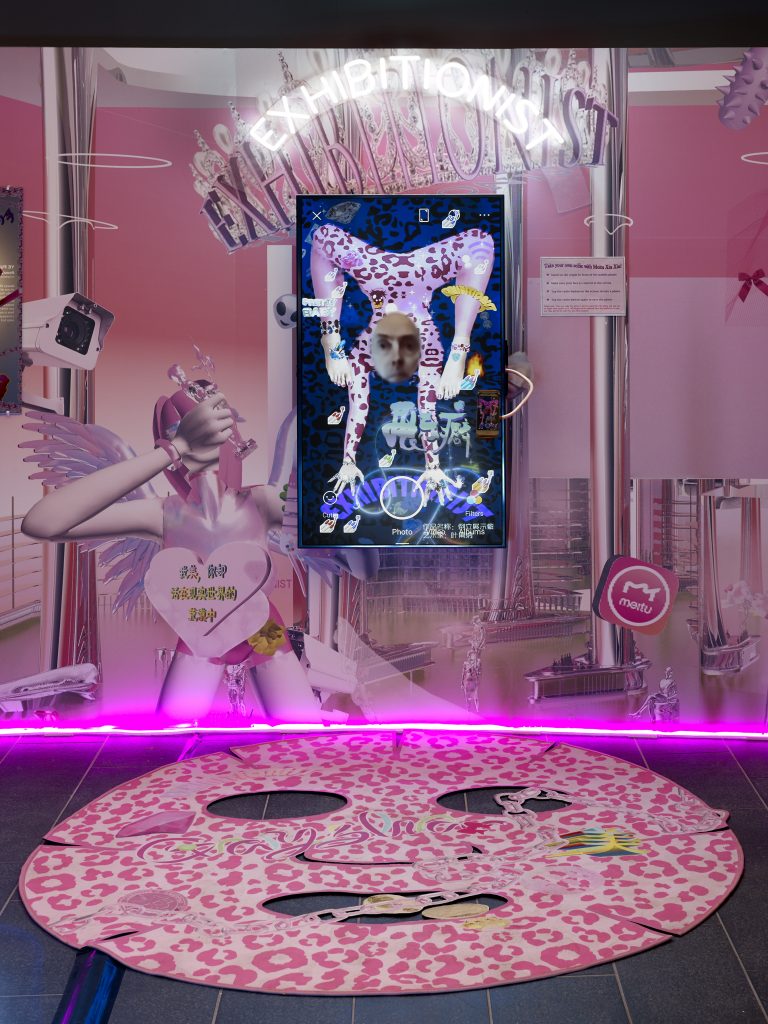 Filter "Exhibitionist",  build in App with installation,show with TV and phone & other equipment, 2018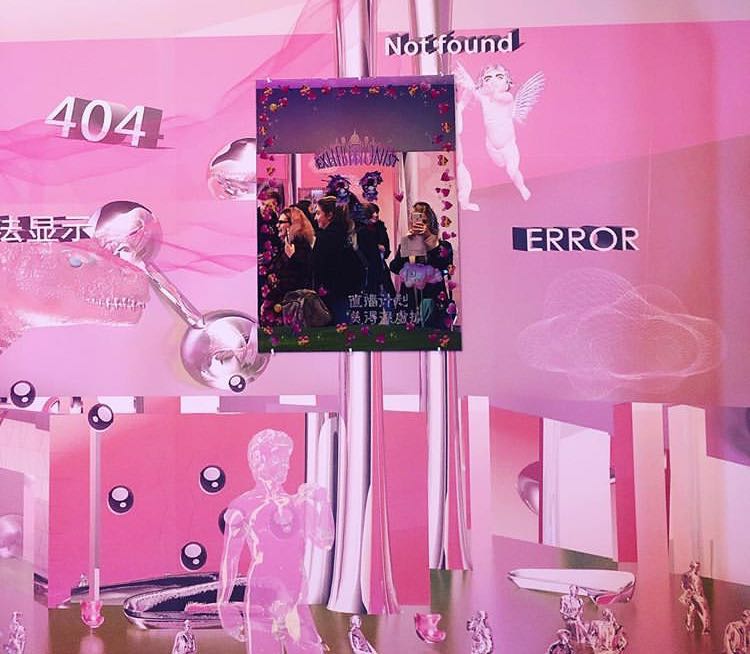 Selfie Mirror/Mirror/60x80cm each/2019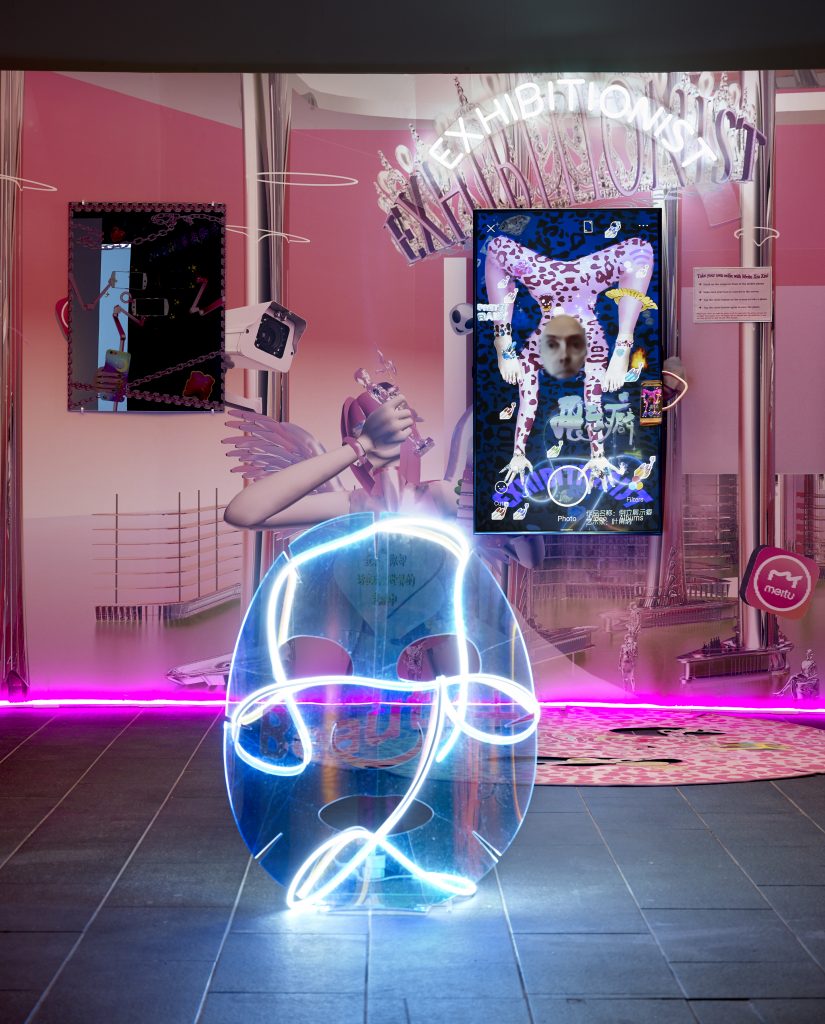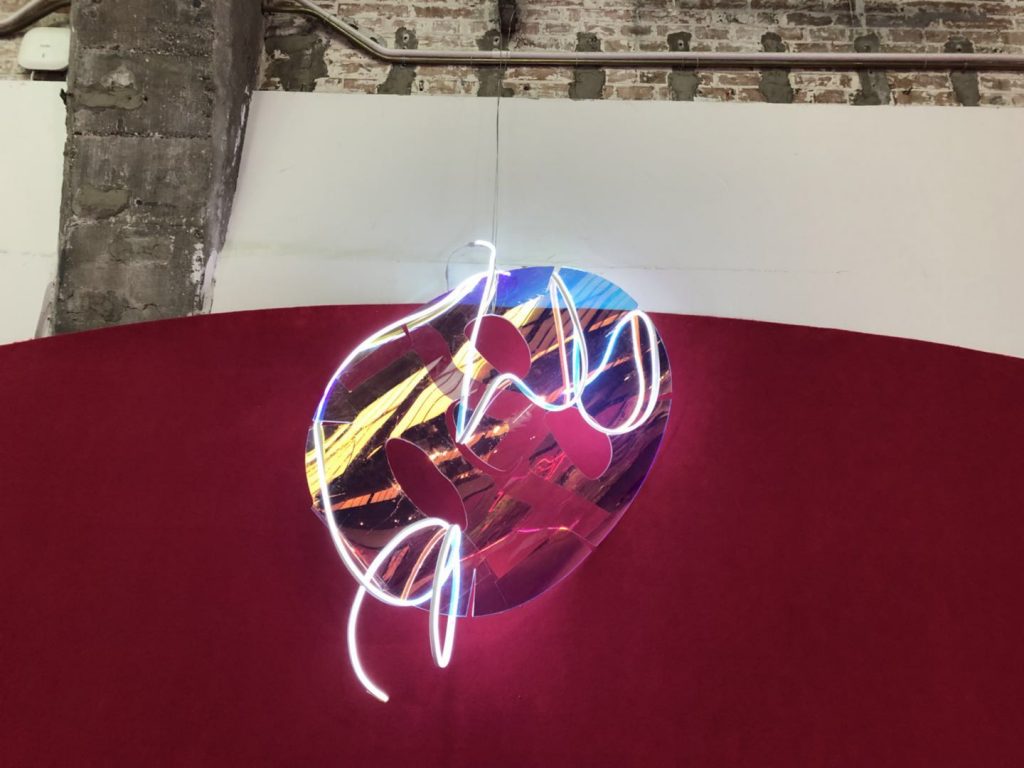 Beauty Mask, Acrylics &lights, 100cmx70cm, 2018
Leopard print Mask, carpet,120从mx120cm, 2018
Beauty Plus Save the Real World,  Wall paper,  Inject Prin, size variable, 2018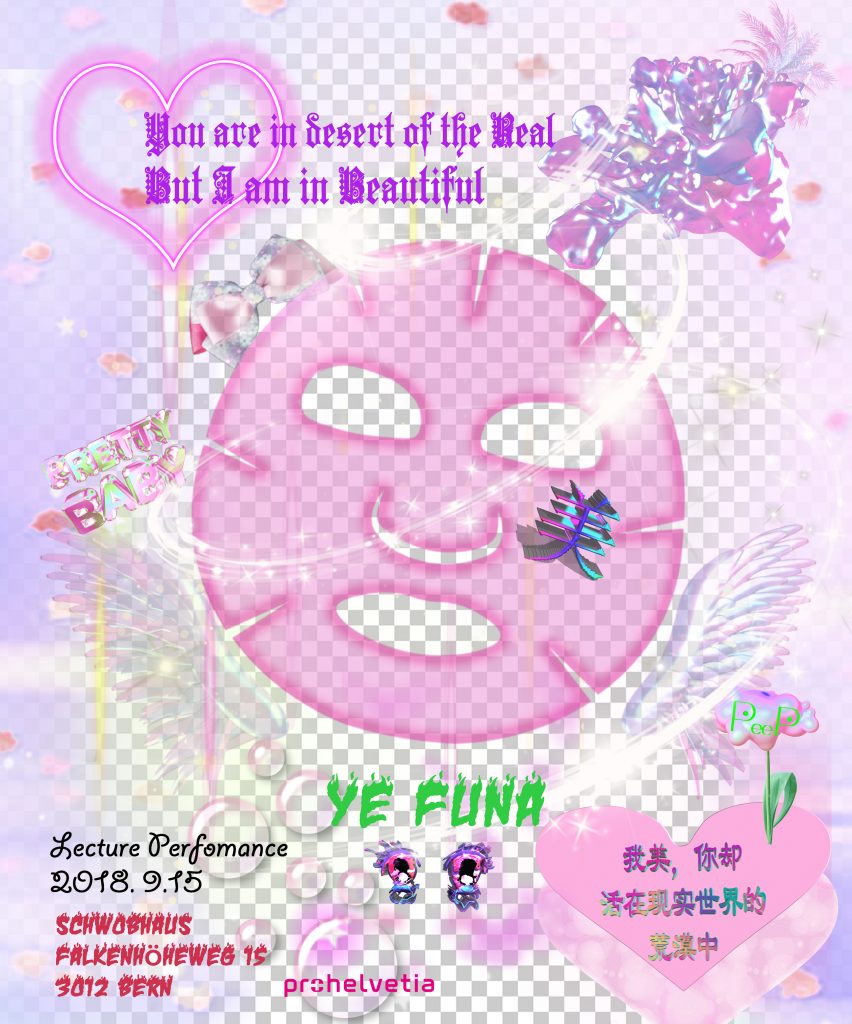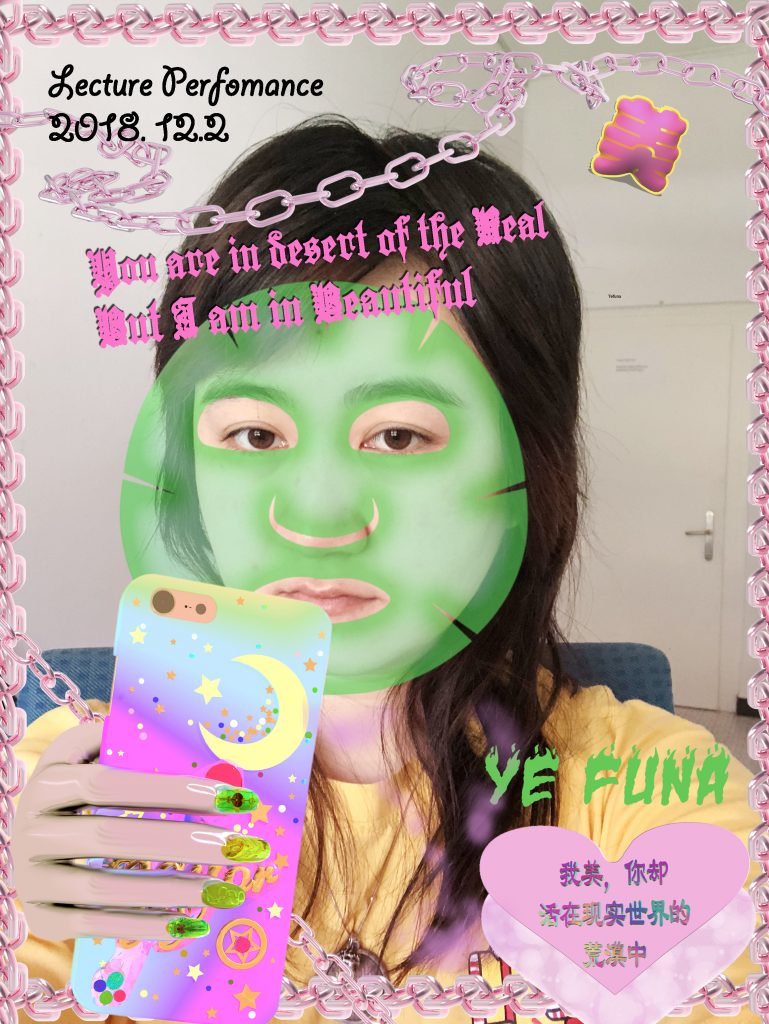 lecture performance at 2018 "You are in the desert of the real,but I am in beautiful" Stadtgalerie Bern, Switzerland
2019 " It was a Dream of a Trip" Shanghai University, Shanghai
Installation  view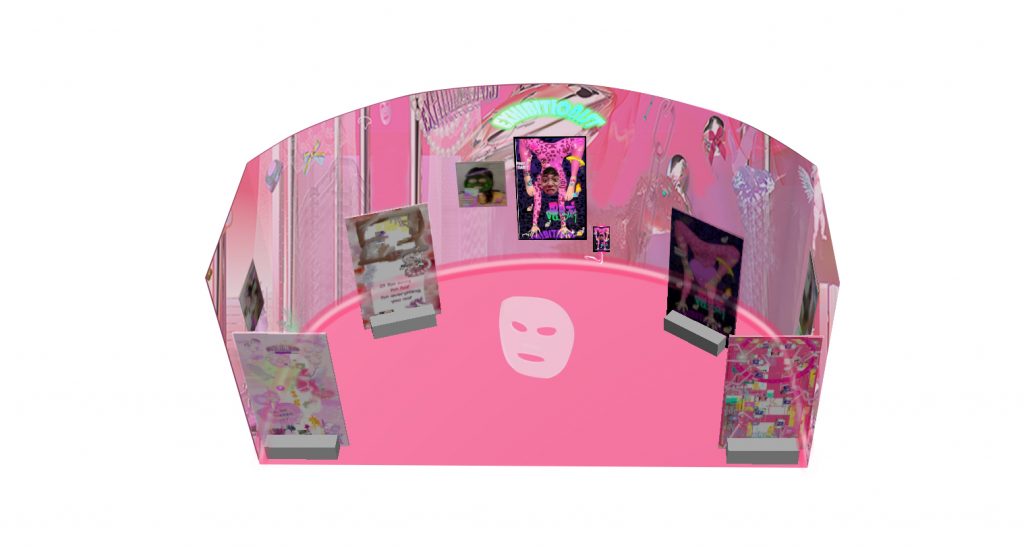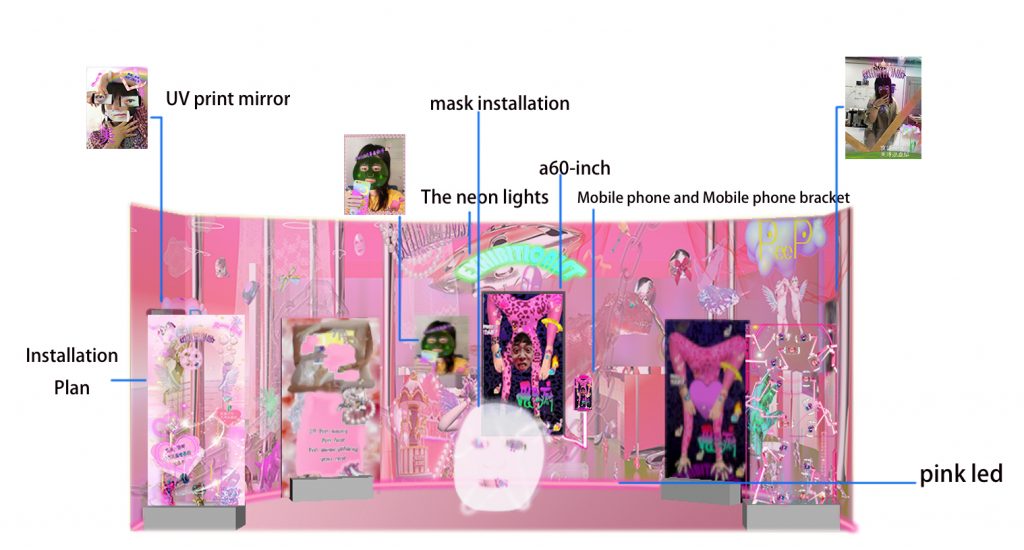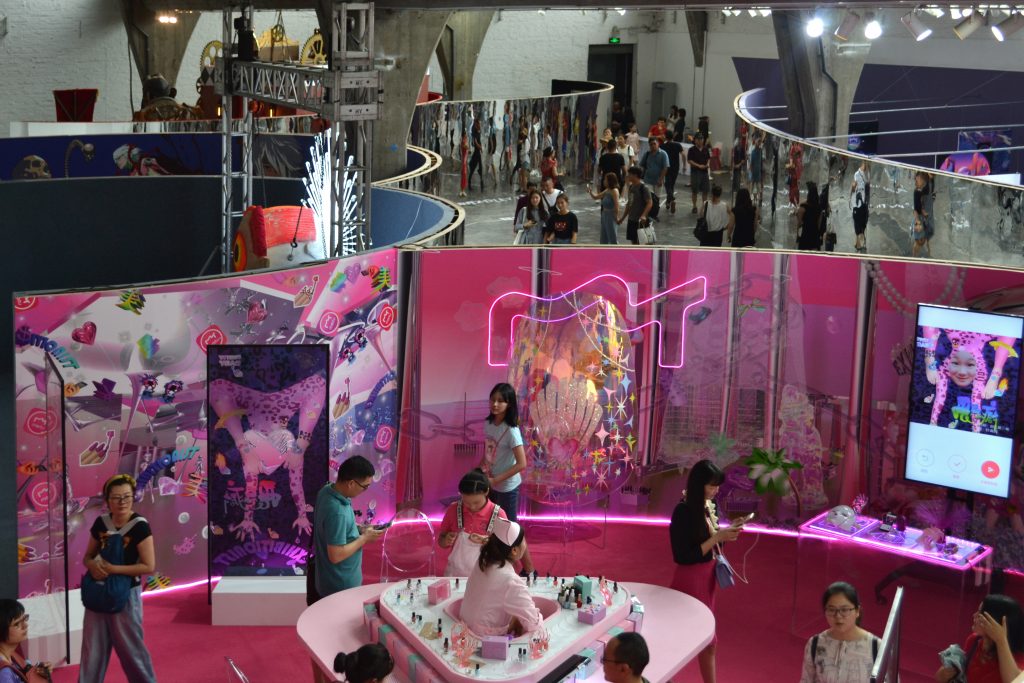 "True Me",798 Factory,Beijing /Photo Courtesy of OMA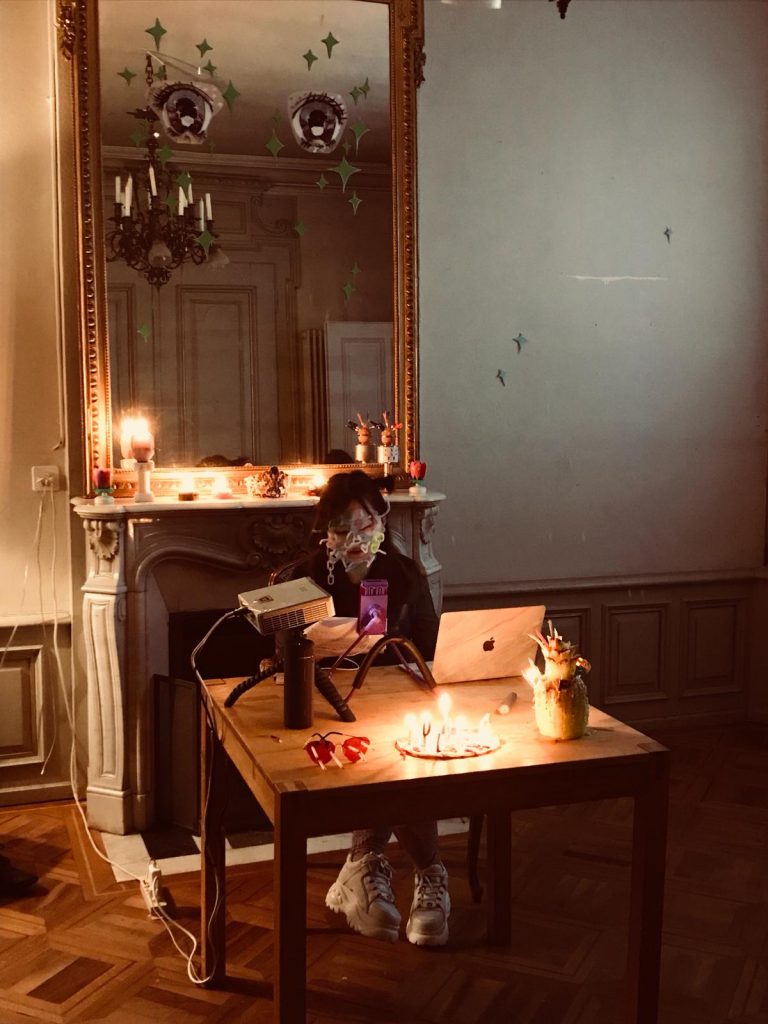 Performance at Schwobhaus,Bern,2018,photo by Shen Peiyu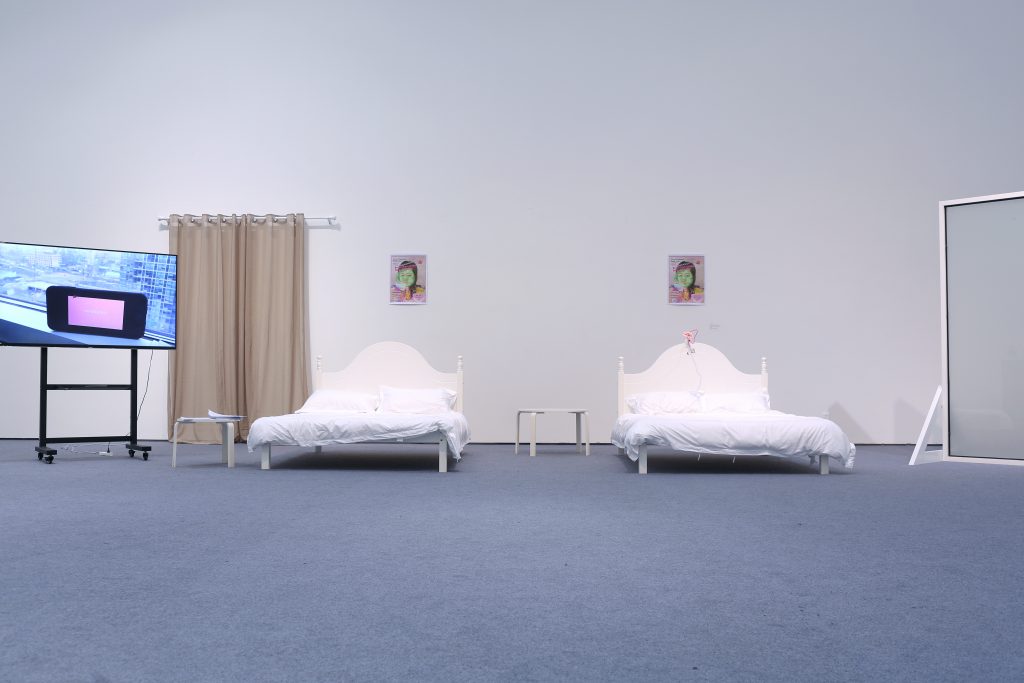 Performance at Shanghai  University,2018,Courtesy of Shanghai Curator Lab