FAMILY ALBUM

LIVING IN HISTORY
'Family Album' is a series of short videos of my family portraits. I used old photographs of my parents and grandparents and re-enacted them as video where I played their character and Lip sink them with the recorded voices of the original characters, the sounds are from a series of recorded interviews I made with my family. Therefore, the combination of the lip sink and the voice over subvert the notion of photography as the art of index and emphasize the idea of the photography as performance. These videos do not only represent personal identity, but also historical and documentary factors.
Although the Family Album is mainly moving images, I use the concepts and ideas of photographic genres into a kind of moving photograph. A series of small horizontal frames for videos explored the idea of the photographic convention by framing the videos.Interpretation of the text, which was fragment from the interviews, is an important part in this work, due to it told a story of the photograph and emphasizes the historical sense. They reflect the relationship of family members. I use them in the from of long titles for the videos.
MY MOM'S FAMILY AND ME
My Mother and her elder and younger sister and their parents (my maternal grandparents)

Taken in 1976 at the Red Star photo shop in Defense Theatre, Kunming
Photography: 70X70cm / Digital print / 2012 / Edition 6
Video: 3'10" (PAL) / Variable size / Silent / Colour / 2012 / Edition 6
MY MATERNAL GRANDPARENTS AND ME
My maternal grandparents Fu Han and Feng Airong, taken in Xi An, December 1952.
This is kind of wedding photo. My maternal grand-ma wrote on the back: 
Could you always remember the one who by your side? Airong 52.12 15.58 
Photography: 70X70cm / Digital print / 2012 / Edition 6
Video: 3'20" (PAL) / Variable size / Silent / B&W / 2012 / Edition 6
PREGNANT GRAND-MA AND ME
1957, my pregnant paternal grand-ma Bao Wanxin, this shot was taken at Kunming Qiushi Middle
School. The Original was black and white, it has been colorized by hand sometimes later.  
Photography: 70X70cm / Digital print / 2012 / Edition 6
Video: 5′ (PAL) / Variable size / Silent /Colour / 2012 / Edition 6
MY PARENTS AND ME
My father YeYongqing and my mother Fu Liya, taken at home in Kunming in 1984.
Photography: 70X70cm / Digital print / 2012 / Edition 6
Video: 5′ (PAL) / Variable size / Silent /Colour / 2012 / Edition 6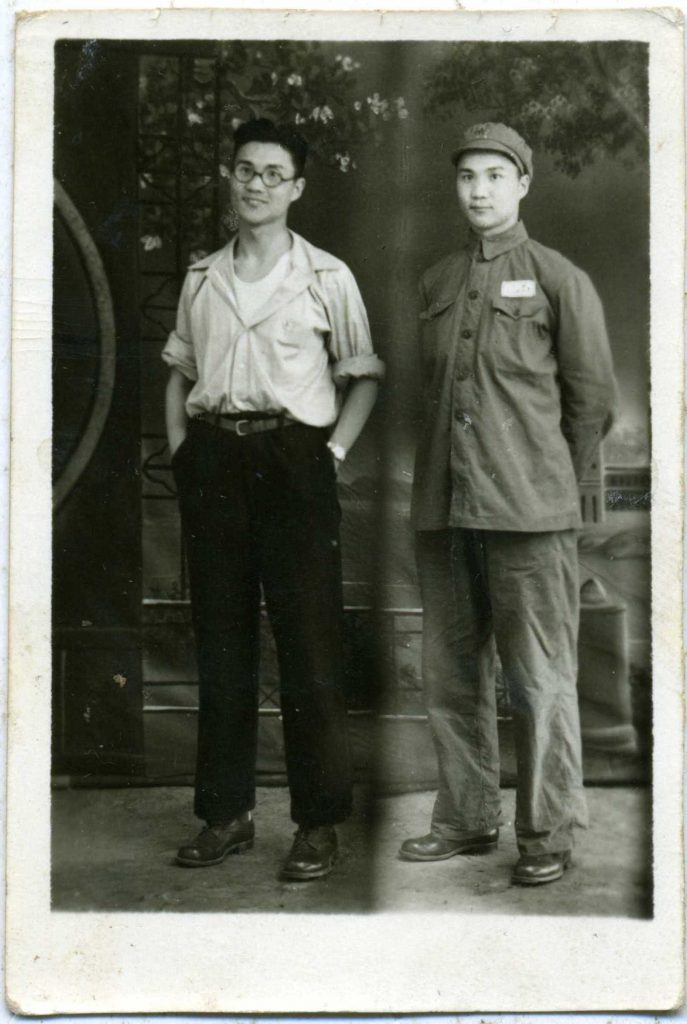 Grandfather:Han 
Fu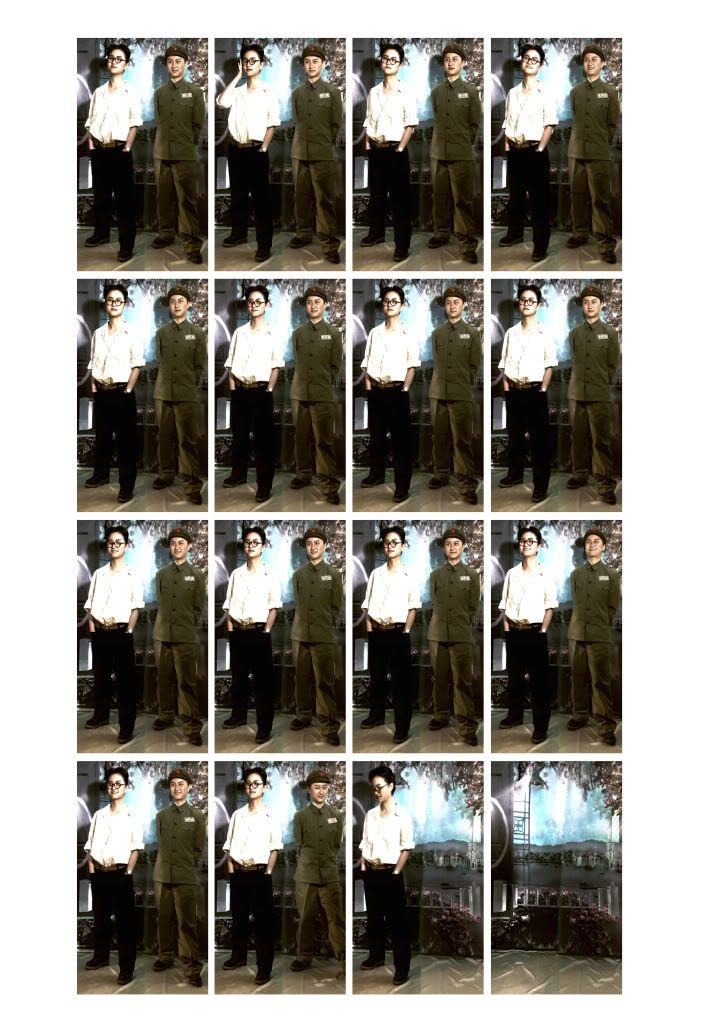 family album #1 

My name is Fuhan. I was born in 1926, the lunar calendar January 7th. My ancestral homelands are in the country in Pingshan town, Hebei province, where the central committee of the Communist Party of China was at the time. The new Peoples Republic of China was coming out from this county. I went to an old-style private school when I was young. After a few years the July 7th incident broke out, and the Anti-Japanese War started. I took part in the revolutionary movement at 15, throughout the Anti-Japanese War, War of Liberation and the war to resist the USA and aid Korea and so on. In the army, I concentrated on publicity and education, and secretarial work. I dedicated my life for the Revolution. This is my job. This is my main experience.
About studying….except the old-style private school, I liked studying very much I mainly depended on learning by myself. But after the Chinese Sino-Japanese War victory, I went to school for some time. I had graduated from 19th Corps Military Executives, The PLA's political Cadre, the Central Party School, and the National Defense University. These schools gave me huge help, but my knowledge mainly relied on learning myself.
Residence…. Because I am a soldier, I have to follow my army to go to everywhere. At the end I located to Kunming. My family is very harmonious. After the Anti-Japanese war victory, I met a little girl. Her name was Feng Airong. At the time, she was a student, and I was a cadre. We were introduced through people, we knew to each other. Our wedding was very simple; just some friends met together to have dinner. Our celebration was chanting and laughing. Then we came back to our own unit. Because of the revolution, we didn't celebrate the Spring Festival for 10 years, but we still didn't feel depressed.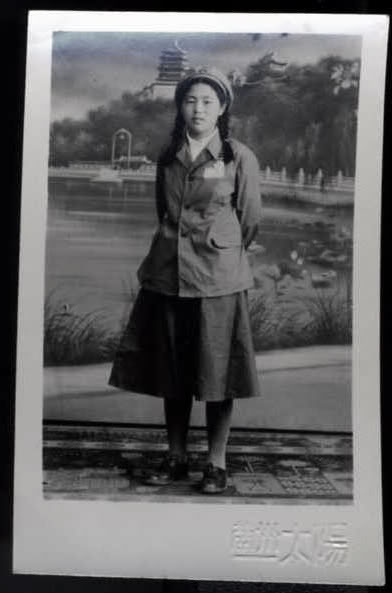 In 1949, People's liberation army entered to our village; I took part in the revolution and found the cause which I dedicated my life to. I had studied in a school that the people's liberation army arranged for me for one year and knew comrade Fuhan who became my future husband. Then I continued my work and he continued his work in anther organization. So we were spread in different places and united again in 1955. In that year we had our first daughter, then we had a second daughter, finally, we had a last daughter Fu Jingjing in 1963.
My life is full of dull routine, just being a pharmacist…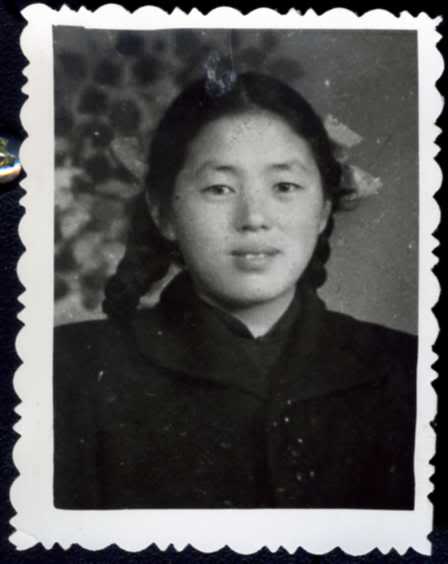 Grandmother: Airong Feng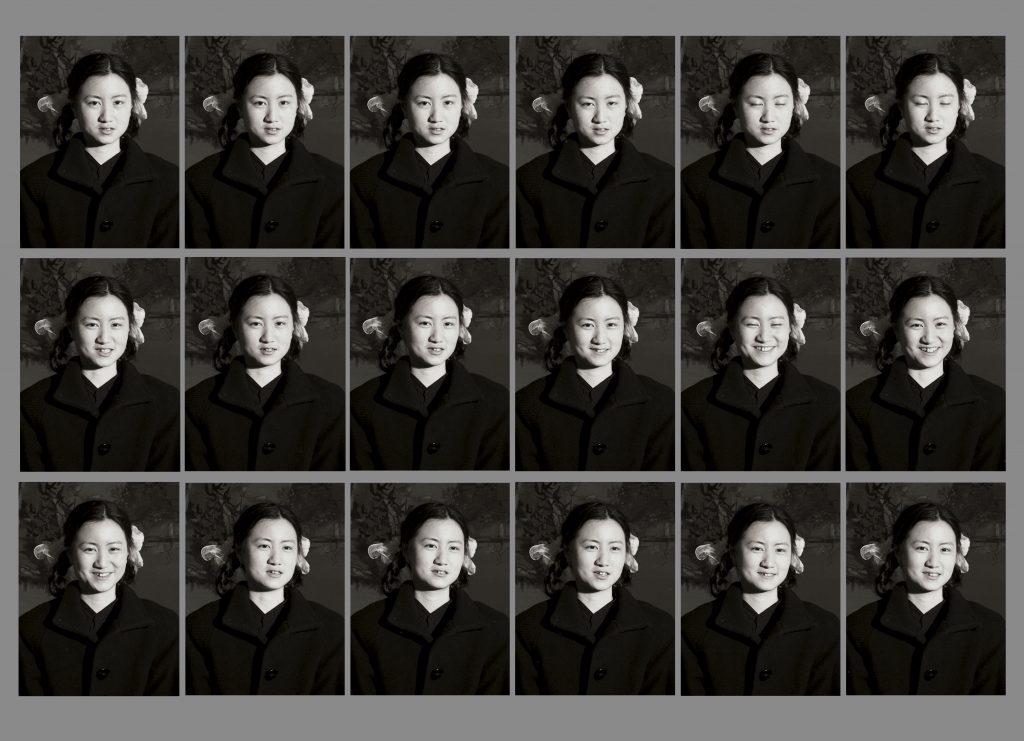 familly album #3
Video, 5'51"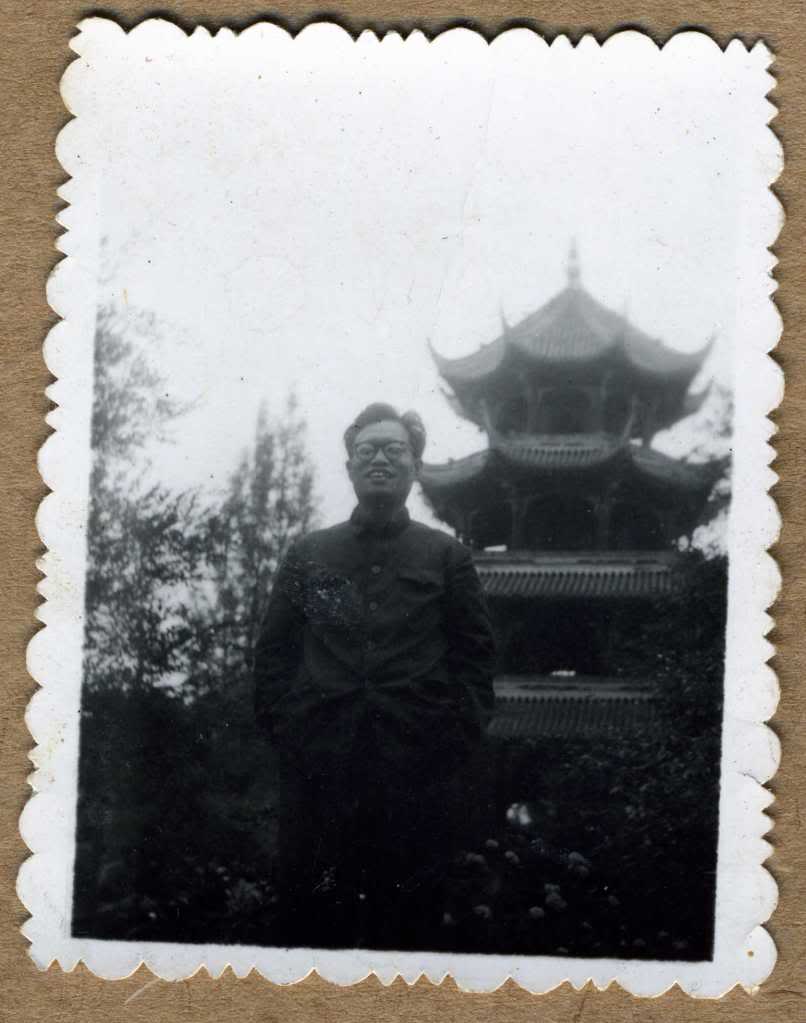 Grandfather:Xiuchang Ye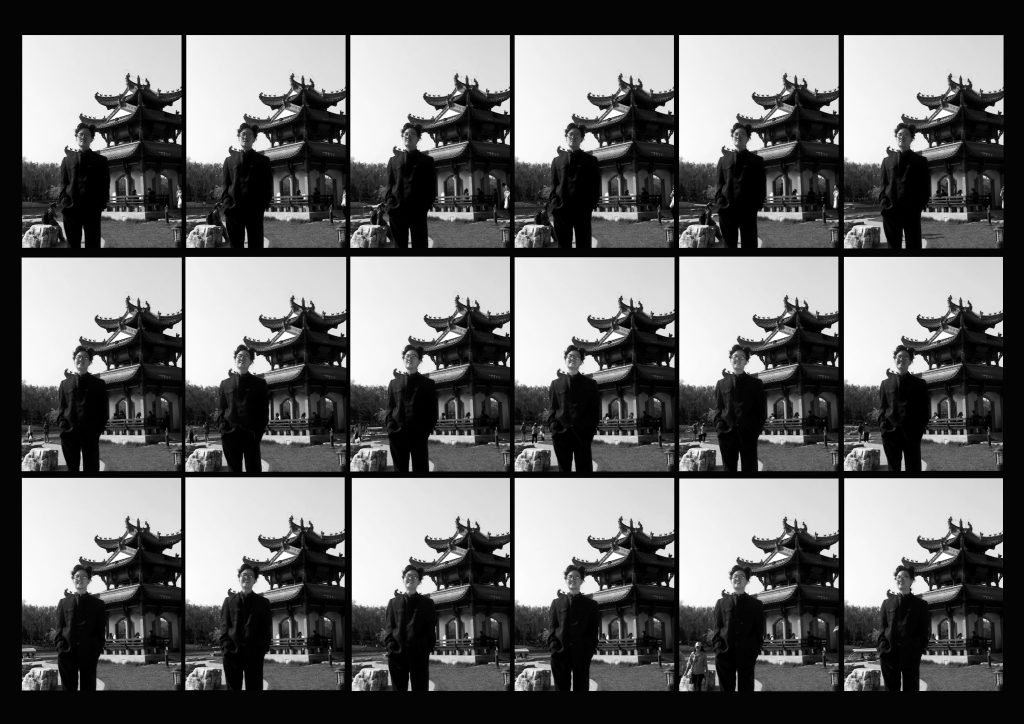 familly album #4
Video, 5'03"
When I was born my father suddenly died when he was 30 years old. So my grandmother and other family members looked after me. As a child, I used to study in a private school, and then I went to the Shade Primary School in Guiyang. After I graduated from the Shade Primary School, I was admitted to Zhongshan Secondary School which was called The War School during that time in Guizzhou Province. I studied there until Grade 3, this was after the liberation of China in 1949.
In 1950, I started to work in the Public Security Executives of Guizhou. We were involved in land reform in Lushan Country of Guizhou Province. And we were assigned by Bijie Police Department to support the construction of three lines in Yunnan Province. It was to support industrial construction, and engaged in geological exploration. I worked in the copper monitoring room of Yunmen, and then we transferred to the monitor room of the exploration company.
1957, I met my wife; We both worked in the same metallurgical apartment. She worked at the Design Institute, and I worked in the exploration company, we got married in 1958. During 1963, or 1964, our department had to support the state's property, so we transferred to a city called Luoping but my son stayed in the kindergarten. The family financial situation was becoming difficult at the time.
Few years later, I was assigned from Luopin to the Council Building Materials Company, and my wife came with me as well. Our whole family is quite good. Because I worked in this company,we have moved from Xinwen Street to Green Lake. We have lived in Green Lake ever since which is about 40 years.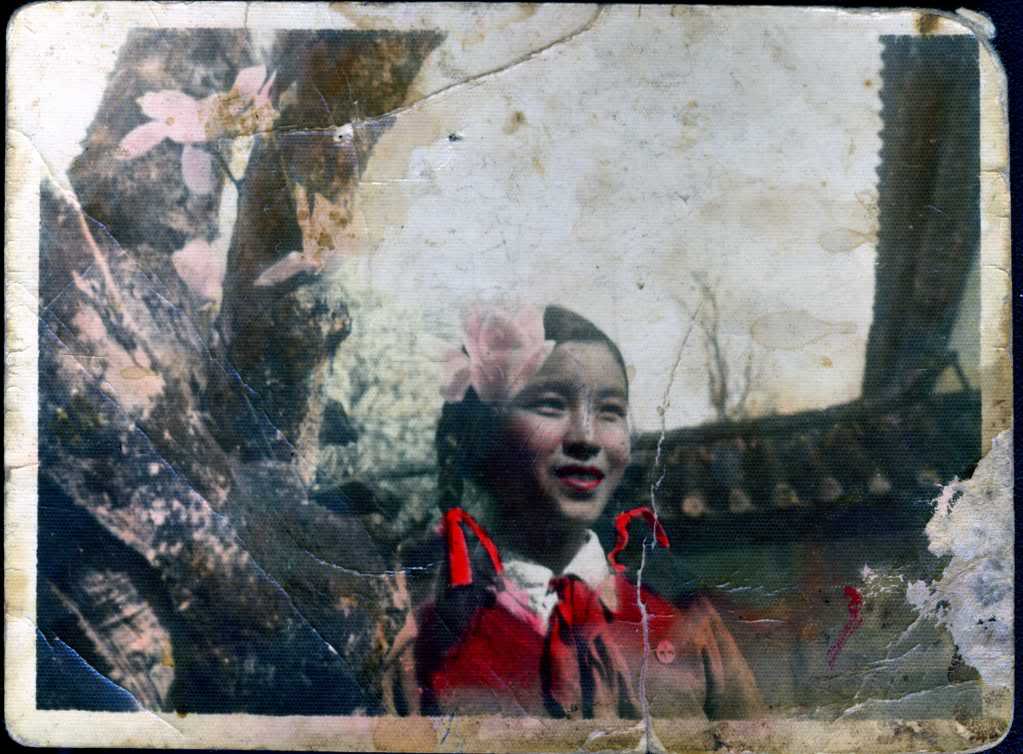 Grandmother:Wanxin
Bao
Familly album #5
Video, 1'02
Until now, my life has been very good. The government pays me a thousand Yuan every month. I have money to spend. You don't need to give me money.
Family? My family is very harmonious. My life is full of pleasure. That is all.
This is a photo of me when I was studying at the Party School. After studying I could join the communist party. I became a counselor in Qiushi High School. I wore a red scarf and led young pioneers to get around.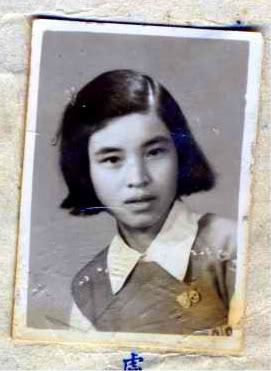 Grandmother:Wanxin Bao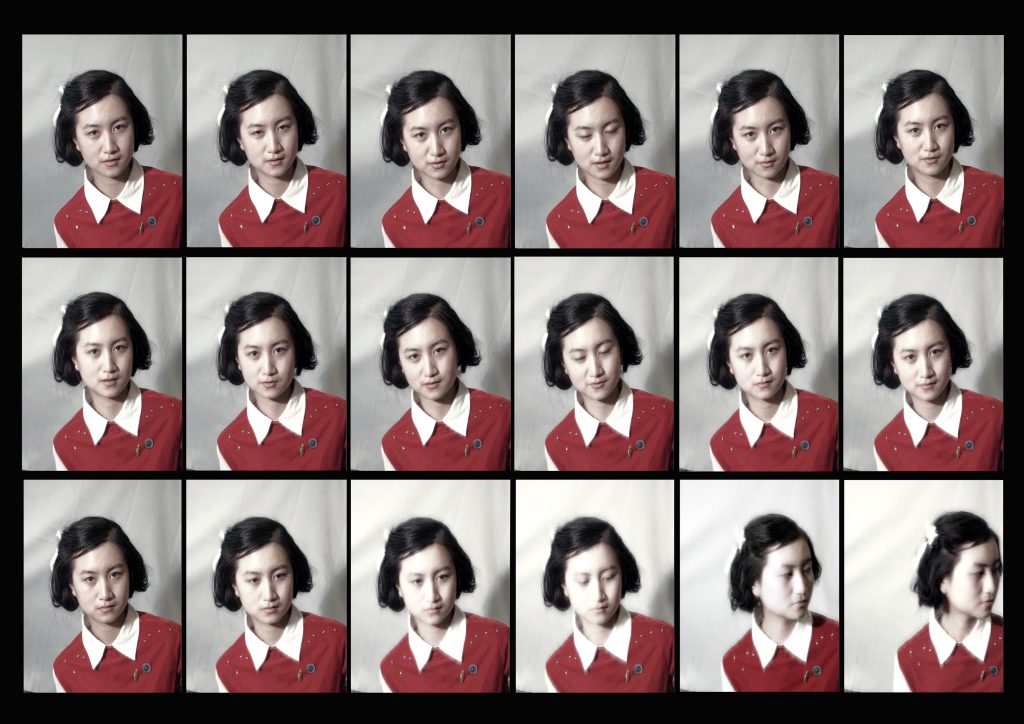 familly album #6
Video, 5'03"
When I was young my family were very poor. So I never went to a primary school.
I studied at Qiushi High School in Kunming I was working at the same time and I joined the Communist Youth League. Then I transferred to a factory. Then in factory, I became the chairman of the Trade Union. Then I joined the Communist party until retirement… I participated in the underground organization (national youth league), which belonged to the communist party. Then I retired.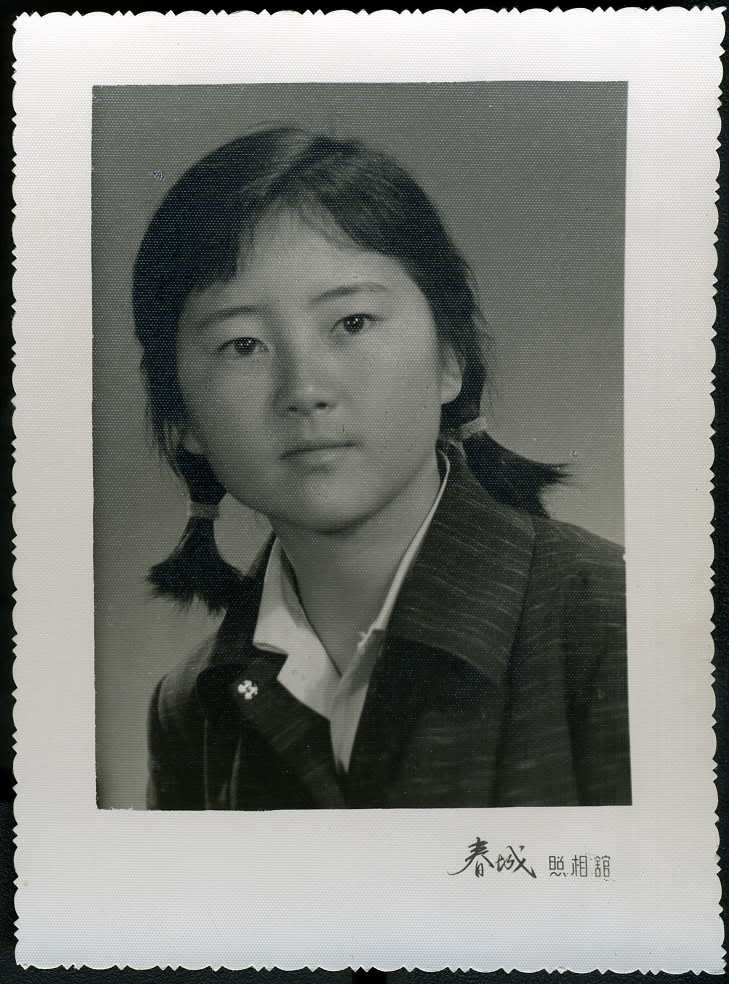 Mother: Liya Fu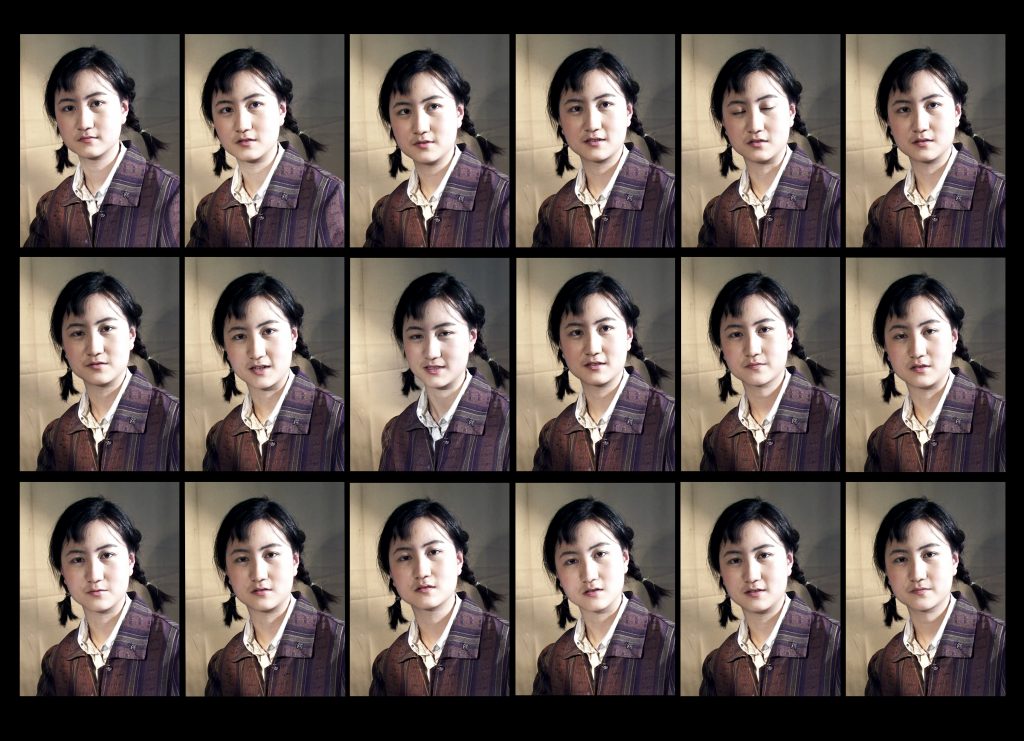 familly album #7
Video, 5'03"
When I was born in April 6th, 1957, nobody gave me a name. My neighbor took me to the registry and called me Fu Liya, because it rhymed with the name of my elder sister that was Fu Liping. Then someone thought my name had a foreign flavor…
My father returned home after half of a year. Someone told me that my father's first impression was that I had a big head but a small body, white and fat, like a tadpole. Since then he always claims that my head has never became bigger from the time I was born.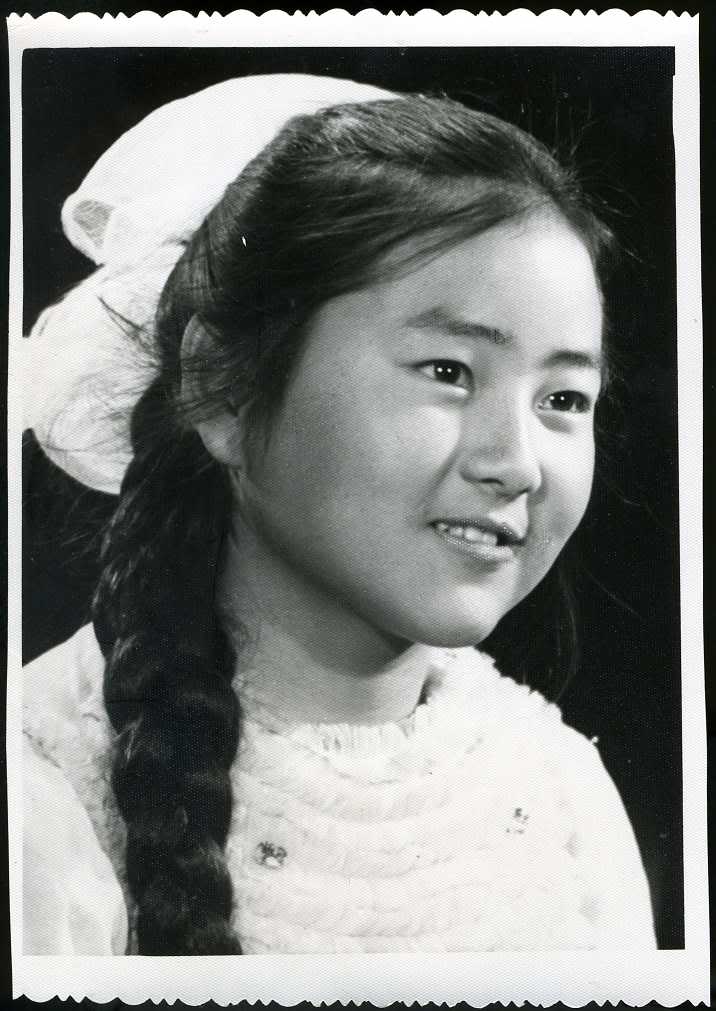 Mother: Liya Fu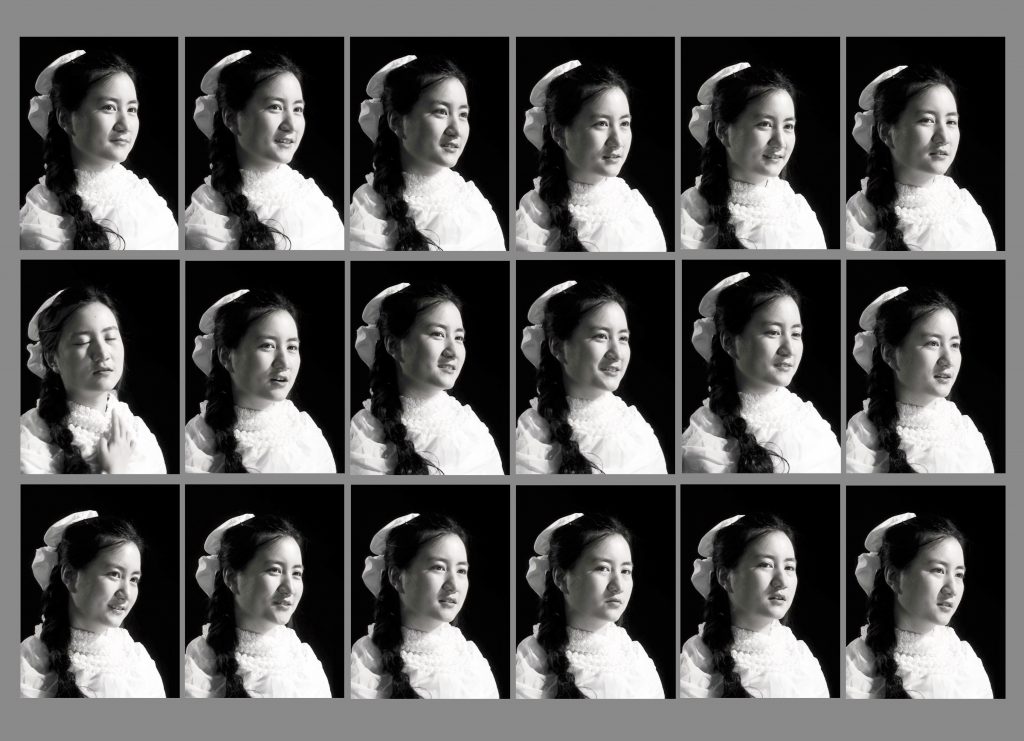 Familly album #8
Video, 2'00"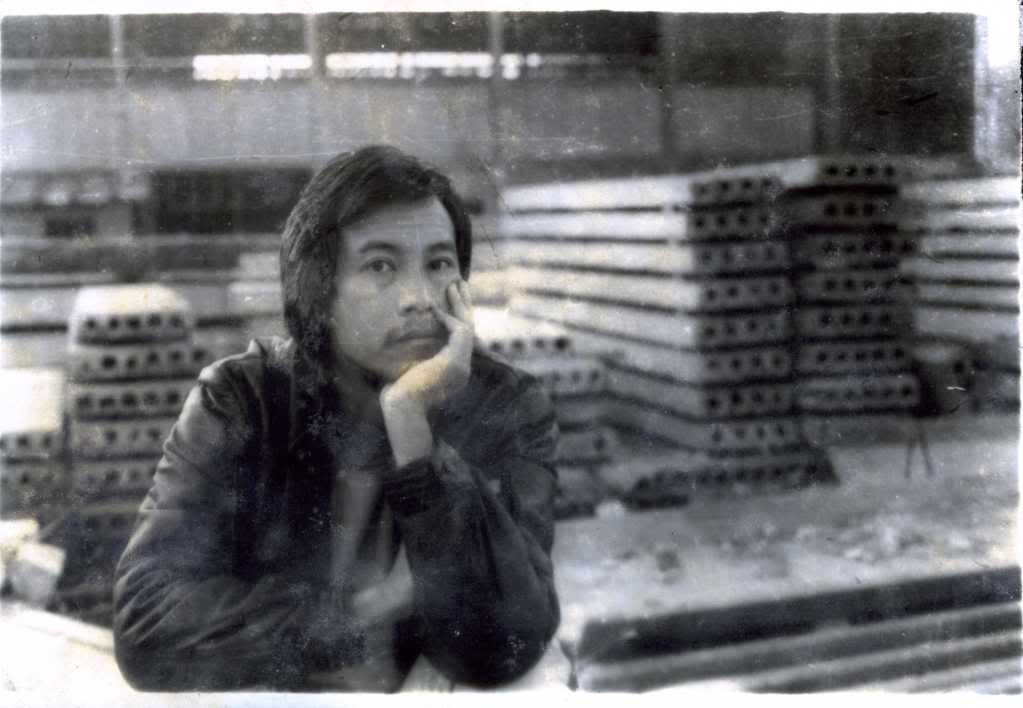 Father: Chongqing Ye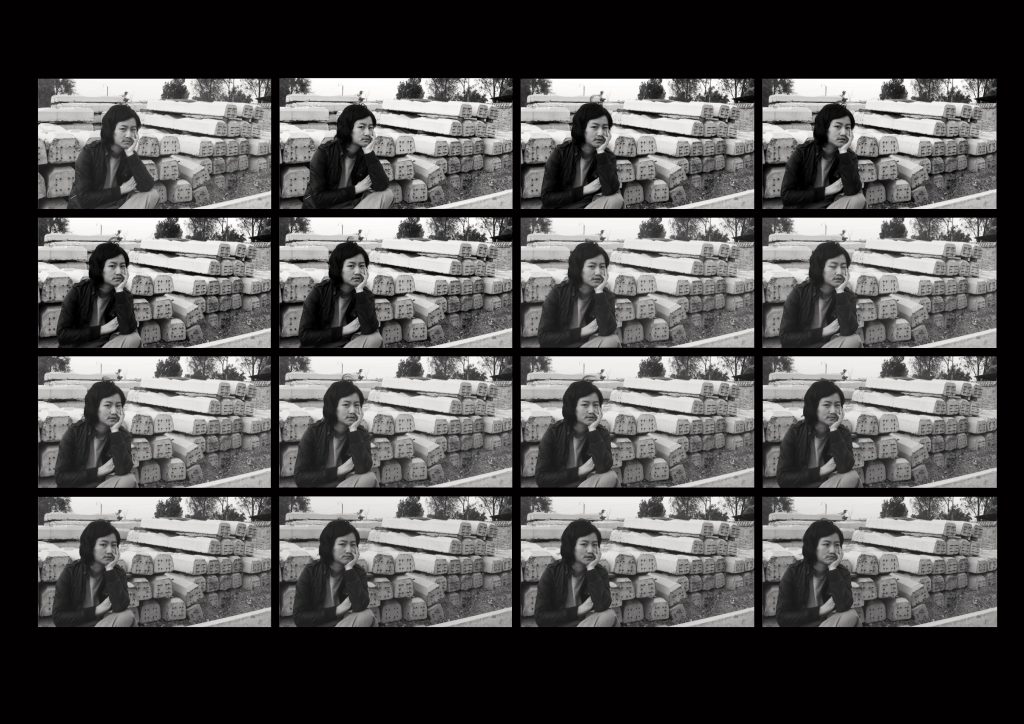 familly album #9
Video, 7'54"
I married my wife Fu Liya in 1983. After 2 years, we had a child named Ye Funa. her birth brought a huge happiness to our family. We love her so much. No matter what cities we lived in, we always stayed together: Chongqing, Kunming, and Beijing now. The best thing we have is we are still together. We have a lot of words, we are very happy. We also have a lot of disputes. Our family is very lively. We are very enthusiastic. All of us have anxious temper. So the rhythm of our family is: 'we are anxious together', or 'everyone has his own tempo'. I think our family is very happy.

"Where are we from? Where are we going?" , Contemporary by Angela Li, Hong Kong,2013
"Research of lost time: Funa Ye Installation &Video Exhibition", Dialogue Space, Beijing, 2012
"Action⋯Cut! Liu Xinyi, Wang Taocheng, Ye Funa Joint Exhibition", Yuz Museum, Jakarta